Minor Upgrades
Jimmy Brake Sep 21, 2006
SUBSCRIPTION MANAGER
We added two new features to the email renewal notification system, both features allow you to see the dates scheduled and emails that are scheduled on a per product and per user basis. One update can be seen in the general reports the other is a link that should be added to the crm show contact template.
The general reports updates.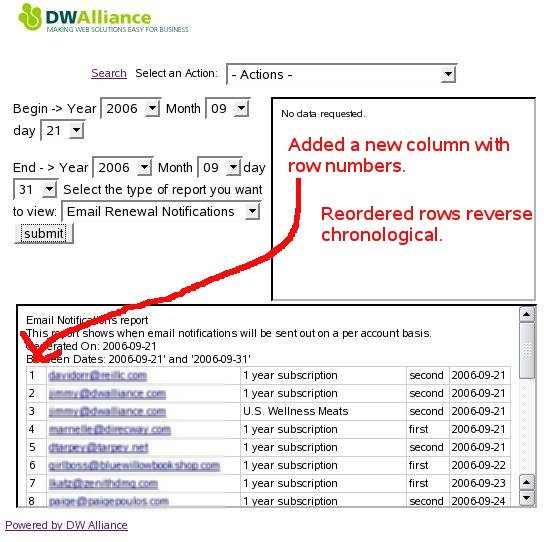 The new link from a clients profile.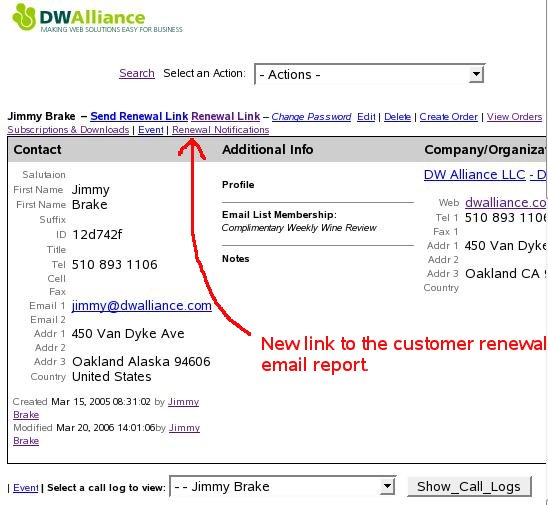 The new client renewal emails page.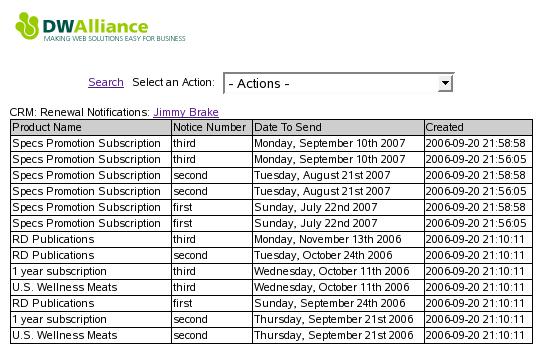 Here is the HTML needed to make the change.
EVENT MANAGER


We made several significant updates to the long financial report inside the event/program reporting page. The first update is to do the initial pull of data from the payment table and not the order table. This allows orders that are paid off over a number of days to show up on those days, previously this report would only show the transaction if the bill had been generated on that date. The second update was to remove a function that would show all payments related an order, even if that payment did not happpen on the order date. The third update was to bold lines when the order total does not equal the payment total. The fourth update was to create a link from each record to the clients order and payment history page, this link will help to shed light on those transactions.

We seperated the function that creates scannable barcodes from the pdf badge printing page and the event/program reports and printing page to also control this new tool.



Page 1 of 1



Create Discussion