List Your Exhibitors/Sponsors on Your Event Website
Sep 08, 2010
Sponsors and/or exhibitors are a key component of many events, and increasing their visibility is one of the key motivations for participating. Our new exhibitor/sponsor feature enables end-users to:
Create and update their own profiles (saving you major time)
Automatically link these profiles and listings to your event website landing page
Listings are configured by the event administrator using our directory module
It's easy to use, and composed of a few short steps.
Registration
Sponsors or exhibitors must first register for your event. This can be accomplished through your online registration site or on the back-end if you have staff who can take registrations via telephone or other means. You will need to create the exhibitor and sponsors registration categories and give them the appropriate codes in order for these to show up automatically on your event landing page. Registrations must be completed, ie, the payment must be processed or approved internally in order for them to show up on your event website.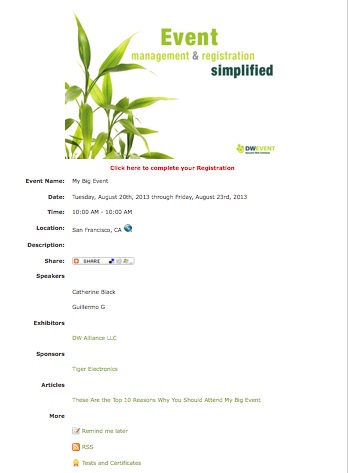 User Profiles
When registering for your event, end-users will be prompted to create a user account (if they haven't done so already for previous events or other reasons, such as including a listing in a membership directory). This includes basic contact information as well as other fields that you define, such as field specialty, company bio, etc. These profiles or accounts are important as they will be made visible–according to your needs–to the general public via your event site. They are also what will offer the visibility that your sponsors and exhibitors are seeking, such as including links to external company sites.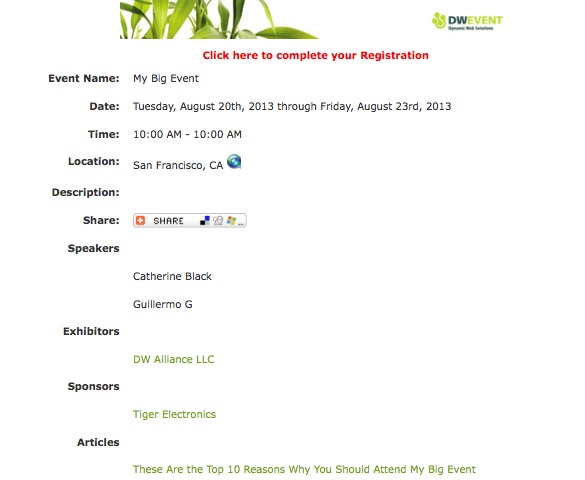 Listings Configuration
In order for listings to be viewed, event administrators must configure a directory for sponsors and/or exhibitors. This directory module is what enables the user profiles to be viewed by the general public. Configuring the directory is easy, and only requires that administrators select the appropriate categories for listings, such as Gold, Silver, Bronze sponsors, etc.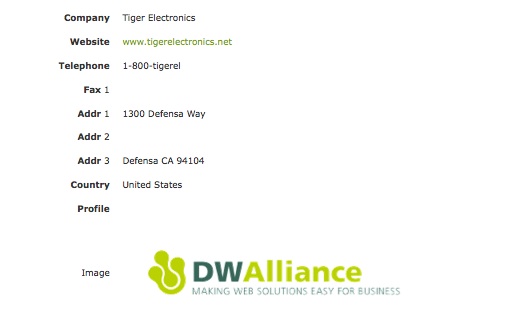 Result

Your event website will automatically include the names and links to the company profiles of all sponsors and exhibitors as they register. Because end users handle their registration and the setting up of their profiles, you are saved major time and money that can be spent on other, more important tasks!



Page 1 of 1



Create Discussion