DVD Rental Software
Sep 14, 2006
Easy to use DVD rental software allows you to manage your store or stores from any internet connected computer. Our extremely simple POS will help to speed your customers through the line. Renting a DVD has never been so simple or so fast as with our system. Your clients can check out and reserve movies online then come to your store to pick them up. Our very flexible system allows clients to drop off DVD's at any of your locations, the DVD's are automatically added to that stores inventory. The system handles reports of failed disks easily and allows you to easily give a credit or refund. Adding new DVD's to your inventory is extremely quick with our bulk loading utilities.
Our application was developed for busy stores, multiple locations and multiple concurrent cashiers. The software is often used in conjunction with our Internet Cafe Manager.
For more information please call us at 510 903 0644.
Below are a few screen shots of this easy to use and stremlined application.
This is what the DVD Cashier Sees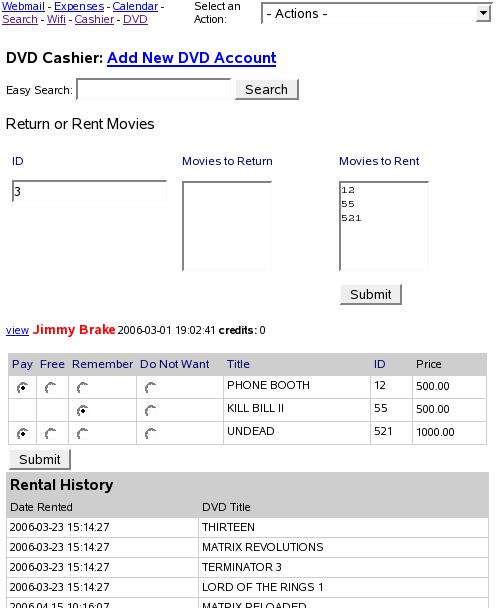 This is what it looks like when you are managing a movie.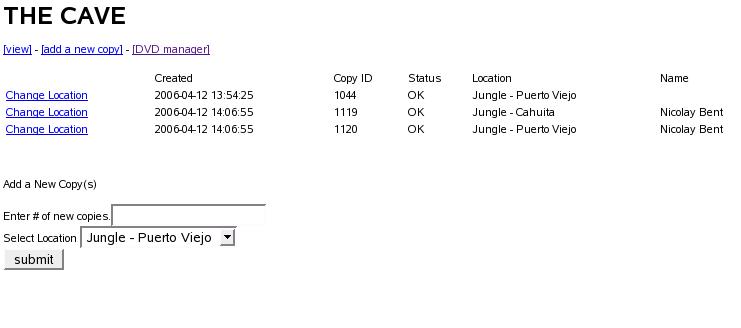 Page 1 of 1



Create Discussion