Getting the Most out of Your Event Exhibitors
Oct 21, 2010
How many times have you been to an event exhibit hall and just blazed through it without seeing a single company of interest? If this has happened to you, it could happen at your event.
Unfortunately, when we are in the event planner's seat we often overlook the "content" of our exhibitors in favor of filling up booths as fast as we can.
But does it help your attendees or your company to wander through a conference hall full of exhibitors they are hardly interested in? While exhibitors are an essential part of event economics, they can also work against your event's image and success.
With DW Event you can gather a great deal of valuable information about which exhibitors your attendees are interested in, and also who they are not interested in.
1) Sending out targeted surveys
A good start would be taking advange of the possiblity to send out surveys to your target audience and/or past attendees. These surveys could center on questions such as: which industries are of interest to them, which needs or services are they in most need of learning more about, and what topics or issues do they want to learn more about.
Not only are these surveys a useful tool for narrowing down your ideal exhibitors, but they can also be valuable for determining which program topics, speakers and themes should be addressed at your event.
DW Event's online surveys and questionnaires are easy to assemble and easy to fill out (see image below). You can link them to email blasts and offer them on your event registration website.
2) Monitoring exhibitor popularity
DW Event offers the option to automatically add exhibitors who register for your event to your event website landing page. They are listed along with links to their company profiles, and you can then monitor the resulting traffic to those pages.
You can also offer the option for event attendees to pre-schedule appointments with exhibitors, and we will feed you data about which exhibitors receive the greatest requests for appointments.
3) Analyzing exhibitor traffic data
Once your event is over, we will provide you with detailed or aggregated data about which booths were visited by attendees.
This option is a feature of DW LeadIn, a scanning technology that tracks all of the visitors to particular booths via their name tags, as well as attendee circulation and preference patterns throughout the event.
This data, combined with #s 1 and 2, will give you the tools necessary to target your exhibitors according to the real interests of your event audience.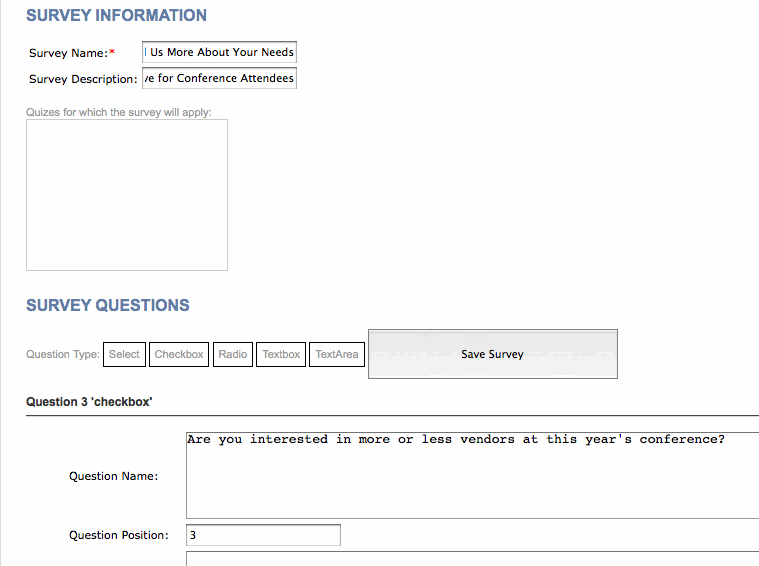 Page 1 of 1



Create Discussion