Users Can View Their Registration History
Nov 24, 2010
The DW Event Manager enables users with active accounts in your system to view their registration and attendance history, as well as generate their itinerary via email, in a few easy clicks.
All they have to do is login to their account on your event registration website. Among the various options they will see on the top navbar, one is "View Registration History."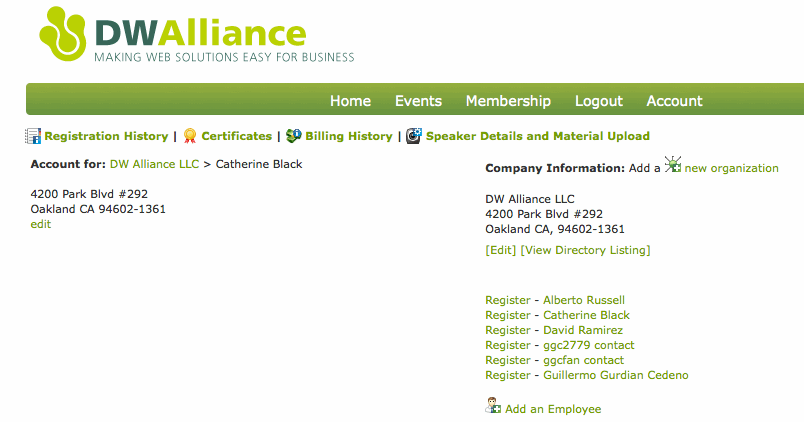 Clicking on this link will show them in both a short and extended version their registration history for current and past events, and give them the opportunity to send themselves an email itinerary.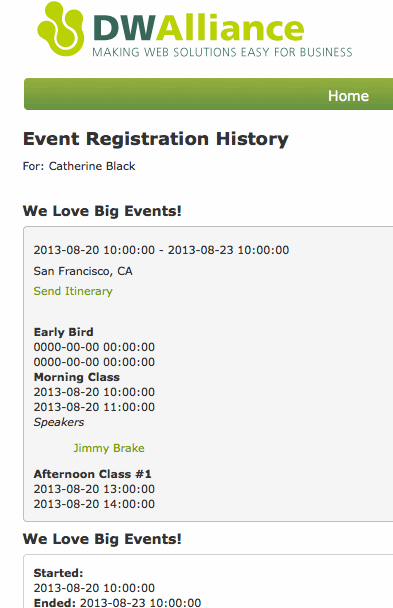 Page 1 of 1



Create Discussion